About Miyako Islands
About Miyakojima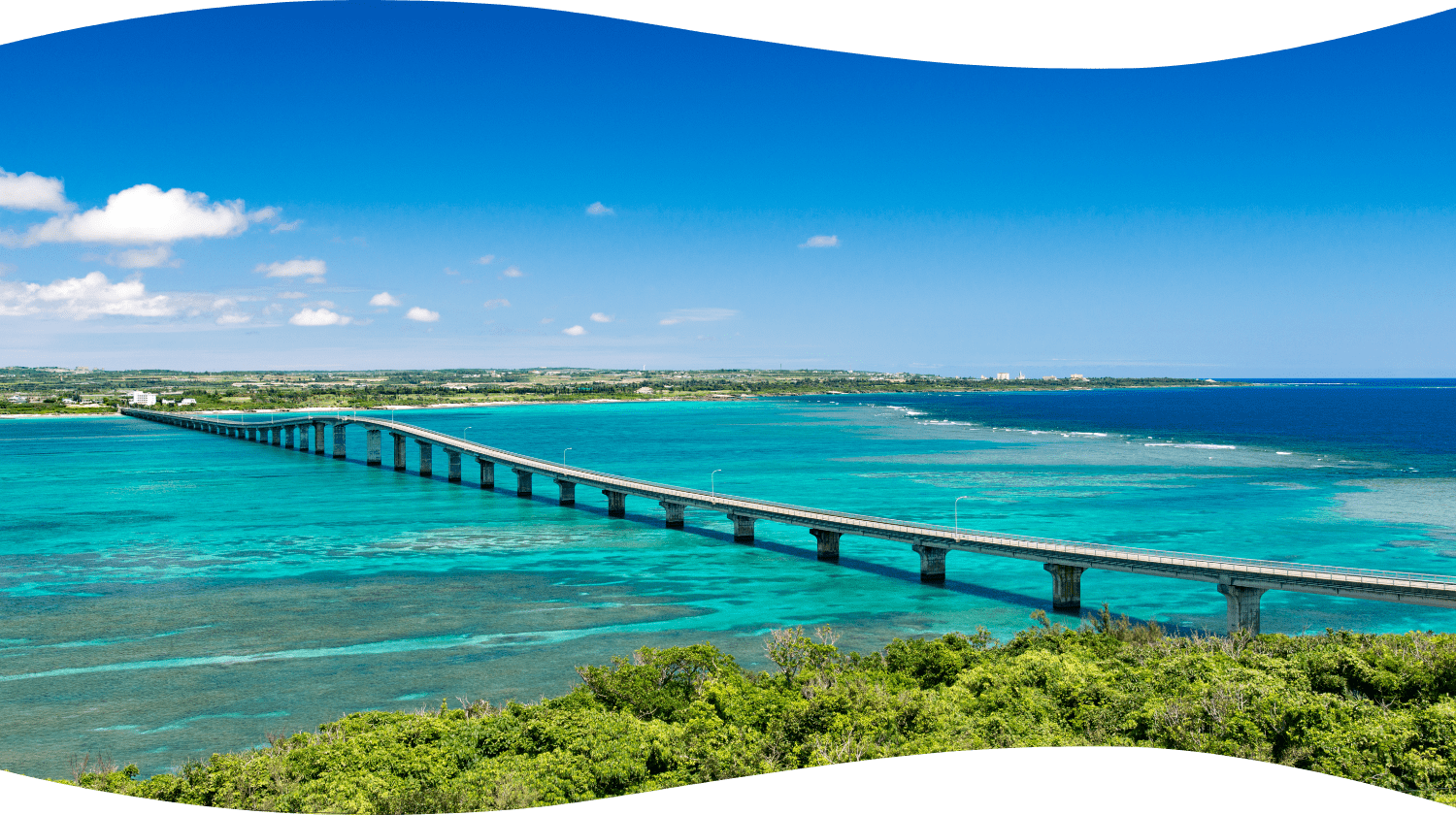 Geography
Miyakojima city geographically lies in the middle of Okinawa perfecture about 280 km southwest of Naha city.
The island has a circumference of about 100km. Miyakojima city consists with Ikema, Kurima, Irabu, Shimoji, Oogami, and Miyako(main) Islands. There are two airports in Miyako and Shimojishima.
Population is concentrated in Hirara district where many offices are located. The suburbs areas are mostly with sugar cane fields with few traffic lights.
Miyako Islands are very flat without any mountains. The reason why the ocean has very clear beautiful water is because the islands have a good drainage system. Rain drains to the ground and groundwater flows to the sea.
Basic information
About Climate
The climate is sub-tropical oceanic climate with an average annual temperature of 24C.
Beaches open from beginning of April to around October. The highest temperature rarely exceeds 33C during summer.
Even though the temperature usually don`t drop below 15C between November to beginning of March, the cold northern monsoon hits the islands and it gets cold. We suggest you to bring a jacket .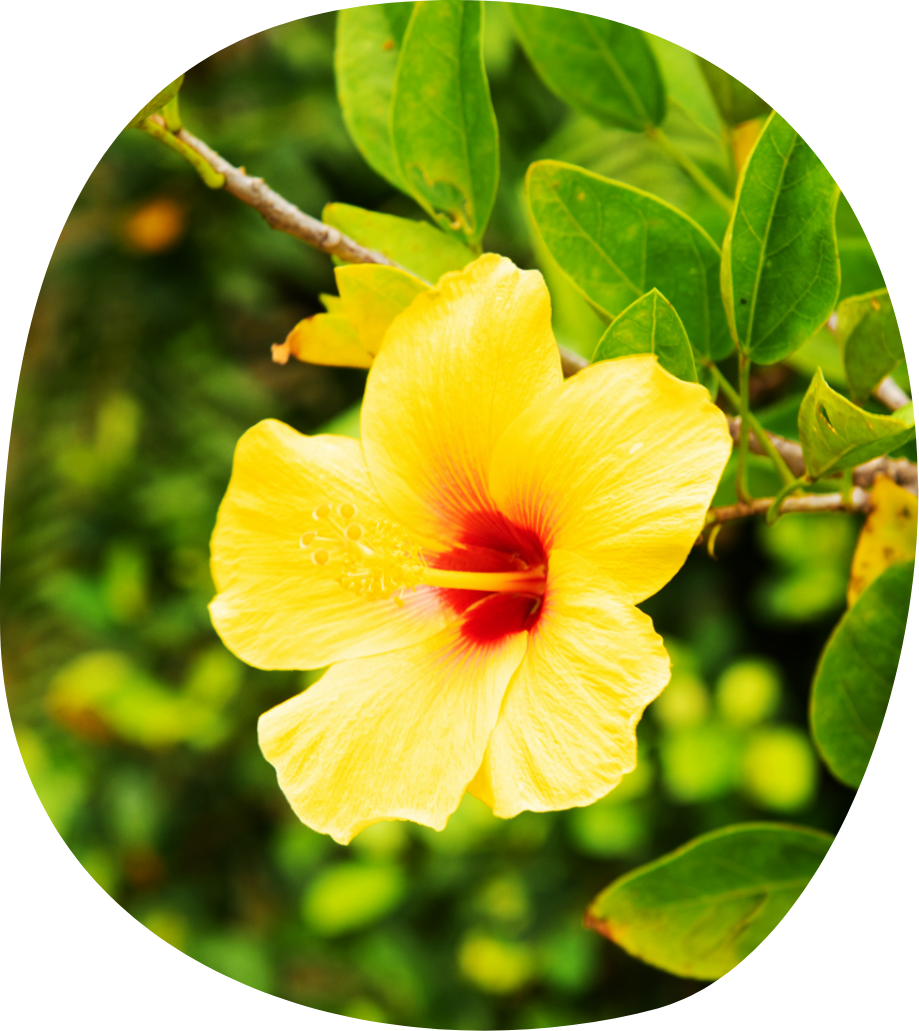 About Access
There are two airports in Miyako and Shimojishima.
The flights are mainly coming from/via Naha city. There are also direct year-round flights from Tokyo-haneda, Chubu and Kobe, and seasonal flights from Fukuoka, Tokyo-Narita and Kansai.
In 2019, Shimojishima airport started an international flight to/from Hong Kong, but currently, it has been canceled.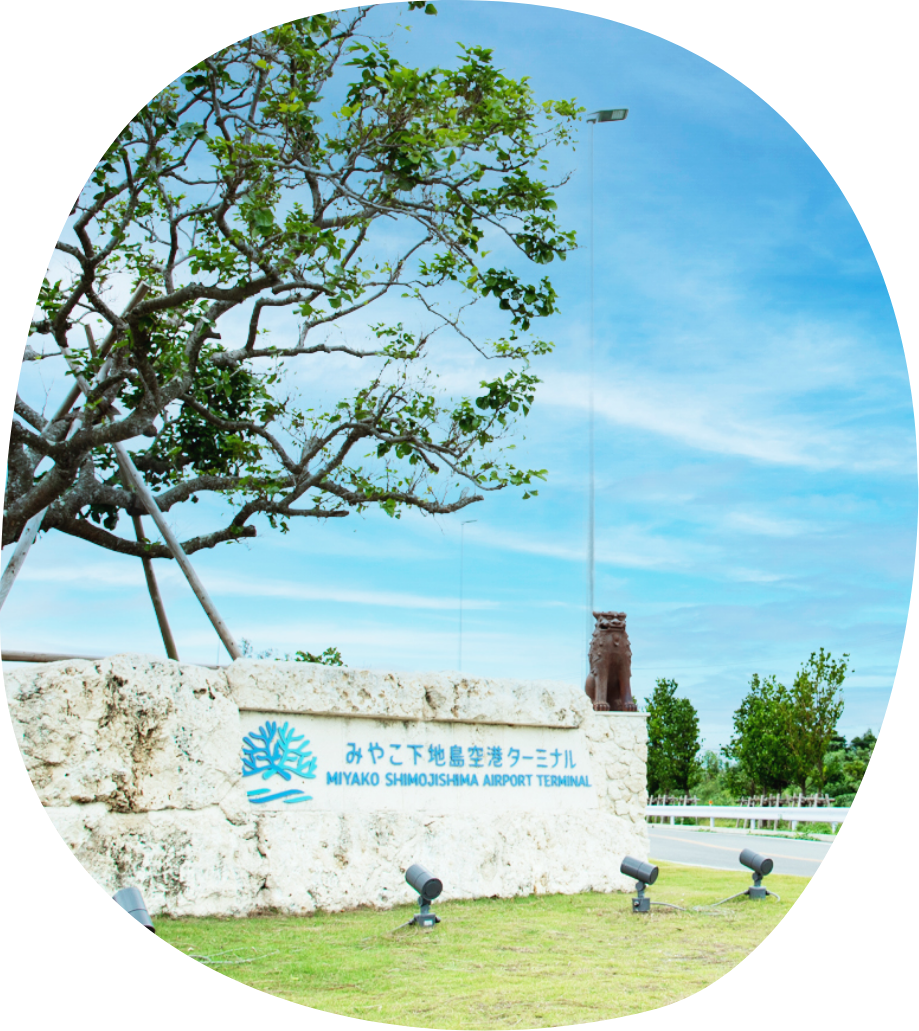 Sightseeing
Key Points For Sightseeing Are About Having A Good Accommodation And Transportation.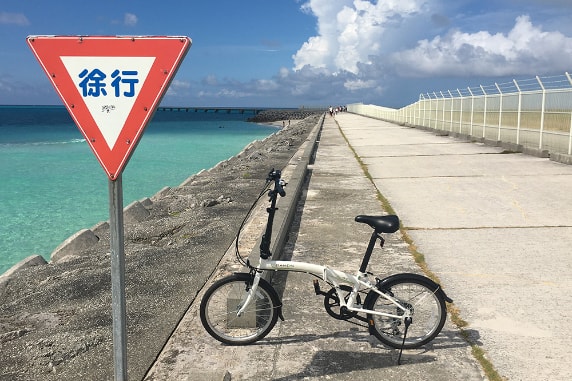 For an accommodation, most of the restaurants and shops are located in the Hirara district. If you want to enjoy dining, it would be more convenient for you to stay around Hirara.
On the other hand, if you want to relax, there are also resorts (Tokyu and Shigira resorts) where have good facilities and beautiful beaches.
However, if you want to go to local bars with island music in Hirara district from the resorts, taxi fare would be about 3,000 yen for one way trip.
There are also unique and traditional guest houses in suburb areas and other islands. You can check out online about those guest houses.
Next is about means of transportation. To get around, Rental-car is the best choice. Meaning, public buses' routes and time-schedules are for local people. For those do not have a driver license, you can take a sightseeing taxi or check carefully the bus time-schedule before you get on the buses.
Plan Your Trip Focusing On Three Bridges.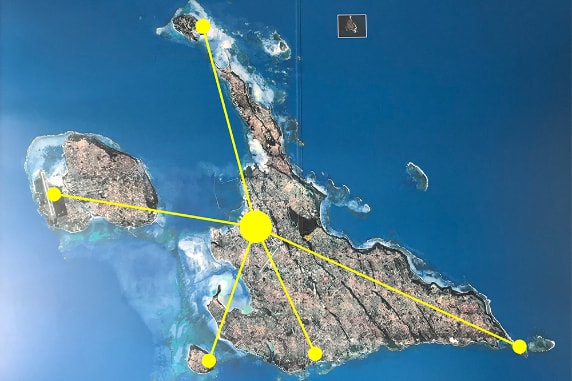 The key to sightseeing Miyakojima is to look at the island as " shape of a star" Think that Hirara district is the center of the star, there are five routes spread from there: Ikema-Ohashi (bridge) in the northern direction, Irabu-Ohashi and Shimoji-Ohashi in the west, Maehama and Kurima-Ohashi in the south, Shigira Inger in the southeast and Higashi Heianna Cape in the east.
It is very convenient because you can access anywhere in 30 minutes from Hirara. When you plan your trip, you can schedule it focusing on three bridges and the cape.
The most popular place is, Irabu-Ohashi! There are lots of cafes, restaurants and scenic spots in Irabushima and Shimojishima. Although it is not as long as Irabu-Ohashi, you can also enjoy Kurima and Ikema Ohashi.
On the other hand, this star-shaped routes through the islands for sightseeing can not be so time-efficient. You might want to check the islands all at once, but you can always come back next time! Islands trip is good to take your time!
"The Island People Live On Coral"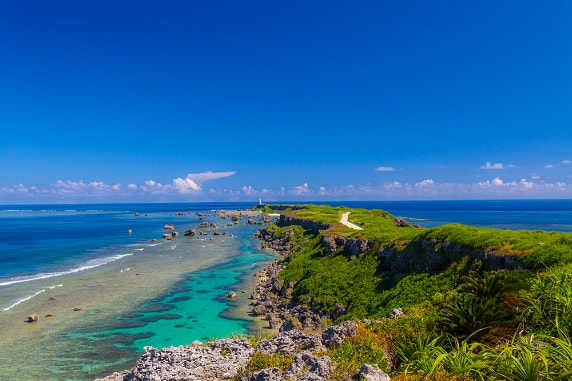 There is a reason for " Miyako Blue" Miyako islands are uplifted coral reefs.
Miyako islands are formed by the accumulation of fossils (coral limestone) of corals and shells that have been developed over many years by rising to the near surface of seawater from the seabed and being exposed to the sunlight.
Miyako islands have very good drainage system because of the coral limestone in which water infiltrates well. Also because there are no high mountains, most of the rain water penetrates into the ground, and neither rivers nor ponds can be formed. When the water becomes groundwater, it flows sideways along the stratum and springs into the sea. Miyako islands have underground river. That is why, the sea of Miyako islands is very clear. In addition, the sand formed from coral limestone is pure white and has the effect of making the blue seawater look more vivid, which is one of the factors of Miyako`s beautiful sea called "Miyako Blue"
Food You Can Eat Only in Miyako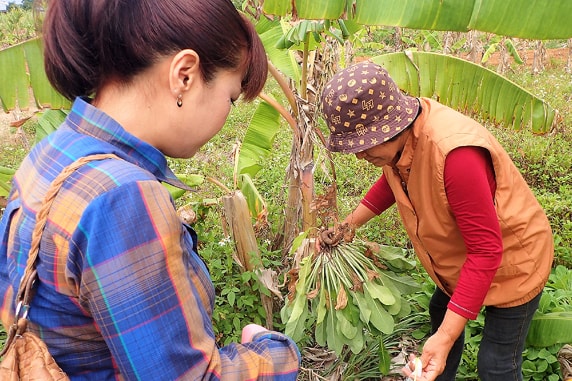 The most popular summer fruit in Miyako islands is Mango. Besides that, fruits such as pineapples and island bananas are very attractive for summer island trip. What about vegetables? Do you know how delicious the winter vegetables are in Miyako islands? The main vegetable season is from winter to spring. Because in summer, it is too hot and typhoons hit the islands.
Vegetables grown in fields are rich in minerals because the soil which made from coral limestone is alkaline and they are exposed to the sea breeze. Many professional chefs evaluate that "Miyako vegetables have a rich taste!" This is when there are wide varieties of unique vegetables and wild herbs.
You can also eat line-fished fresh bonito from Irabu and Sarahama ports that you can try through out the year. The island vegetables and line-fished fresh bonito are exactly what you can eat only in Miyako islands. And there are traditions that the islanders have passed on through generations.
If you want to experience them, we recommend you to join our "Food Experience Program"!